Not every message can be handled by code, which is why Airy comes with different UIs ready for you and your team to use.
While the Chat Plugin is the open-source chat UI for your website and app visitors, Airy UI offers all of the interfaces you need internally for a messaging platform.
Airy UI comes with two open-source, customizable separate UIs: the Inbox and the Control Center. Both can be accessed through a common landing page (see screenshot below).
The Inbox offers instant messaging along with search, filtering and tags to organize your conversations.
The Control Center provides a technical dashboard to manage your Airy Core app.
Screenshot of the Airy UI landing page: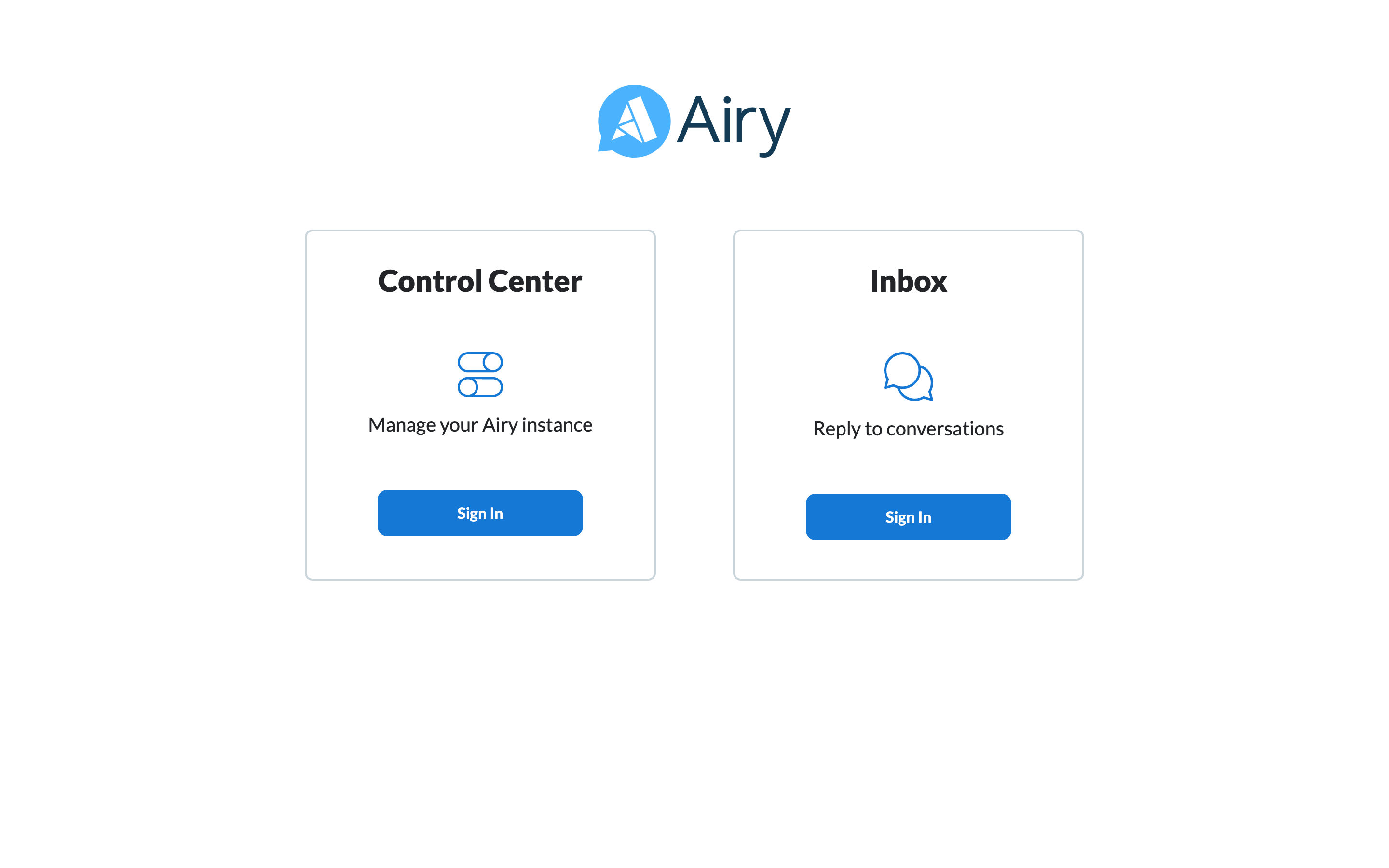 Screenshot of the Inbox: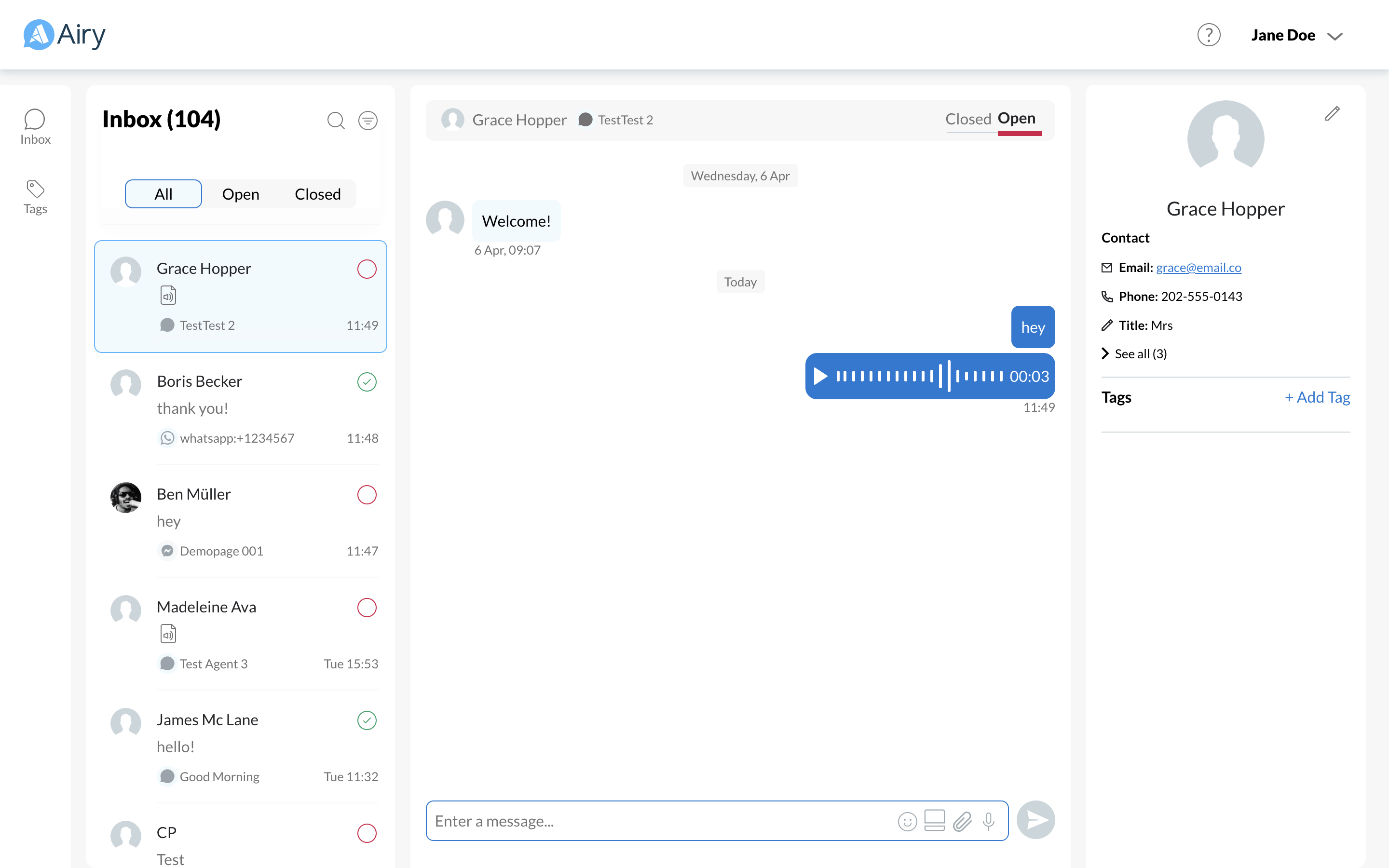 Screenshot of the Control Center: