The Catalog page of the Control Center lists both the connectors that have been installed and those that are not installed.
In the Catalog 'Not Installed' list, you can choose which connector you want to add and configure it easily (see Configuration below).
A connector is listed in the Connectors page once it has been successfully connected.
Example​
The screenshots below come from a sample Airy Core app's Control Center UI.
The Catalog shows that the app is already connected to the Airy Live Chat, Facebook Messenger, WhatsApp, Google Business Messages, and Instagram connectors. The SMS connector hasn't been installed yet and is available to connect.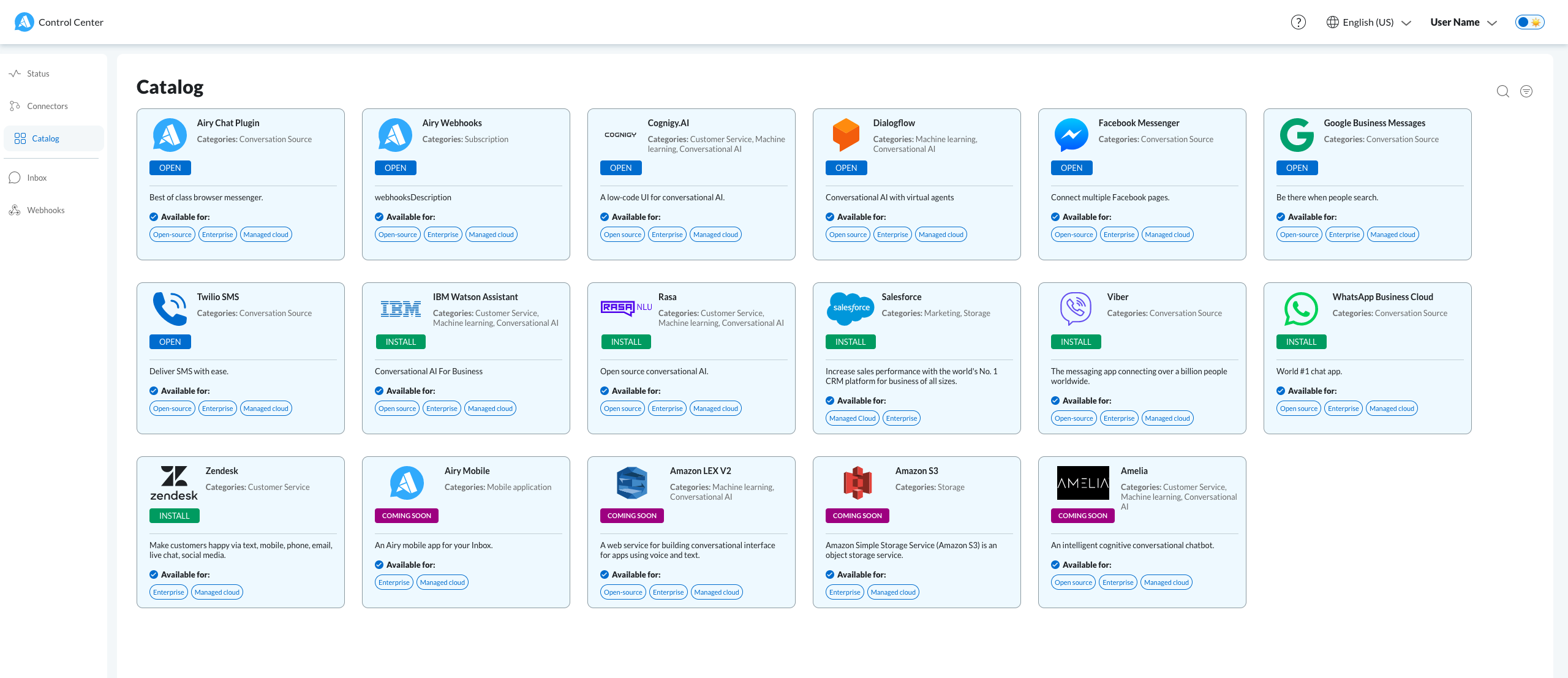 Configuration​